Welcome

We are a community of change-makers campaigning for a more just and equal future for Australian women.
ANNOUNCING WEL'S 2020 CAMPAIGN
HELP US to campaign for WOMEN AGEING WELL
WEL will make women count in 2020 by prioritising women's housing security and homelessness.
Thank you for standing side by side with the Women's Electoral Lobby (WEL). Our collective efforts achieved a significant milestone for women's health rights, the decriminalisation of Abortion in NSW. This win was watershed moment for women's equality, and a testament to our campaign mantra, Trust the Women.
This year's win focussed our attention on the women's experience of housing insecurity as the nexus for too many social inequalities that women experience daily. In 2020 WEL will lead a new and focussed campaign to address the structural causes of women's homelessness and housing insecurity. The campaign will be in stages, and starts by lobbying the NSW Government in January.
A woman can become homeless and live in insecure housing very quickly, regardless of her age. 
Having a secure and safe home to live in is not a reality for all women, particularly with our high housing costs. Domestic violence, low incomes, interrupted employment, unemployment and discrimination lead to financial insecurity and lack of long-term savings that directly affect women at any age, and get worse as we age.
Every small amount counts to fund this campaign and WEL's daily advocacy for women. Please consider giving at any amount you can afford and stand alongside WEL in 2020 by making a donation today:
Older women are the fastest growing cohort of people experiencing homelessness in Australia. The number of homeless women aged between 65 and 74 in NSW increased by 78% between 2011 and 2016.
Women in NSW who are eligible for social (public and community) housing can wait for wait for a decade or moreto be housed, and are forced to live a day-by-day existence while they wait. Compounding this situation is their ineligibility for priority housing on the basis of age. If there are no other priority circumstances a woman isn't eligible for social housing until she is aged 80. This is an absurd and unacceptable situation that needs to be fixed immediately.
WEL will launch the WOMEN AGEING WELL campaign in January, with the first priority to have the age restriction changed to 55, bringing NSW in line with the recent change made in Victoria. 
When a woman has a secure home, her ability to access and maintain employment, improve her healthand wellbeing, stabilise her long-term plans for her life and receive aged care at home are possible.
WOMEN AGEING WELL will make women's housing security and access to social housing our first priority. It is now time for each of us to continue to campaign for the improvement of women's lives in NSW. For more than 50 years WEL has been making women count. The empowerment of women and the establishment of gender equality are crucial to our democracy and our society as a whole.
We can't thank you enough for your support,
Wendy McCarthy AO FAICD
WEL Patron
[1]WEL's Women's Housing Policy 2019  - https://d3n8a8pro7vhmx.cloudfront.net/wel/pages/47/attachments/original/1554686776/WEL_Women_and_housing_policy_final_8_04_2019.pdf?1554686776
---
For nearly 50 years WEL has brought women from all walks of life together to work for the good of all. Women of all ages, races and backgrounds have lobbied, marched, protested and carried out important research into the barriers that hold women back from a life of dignity, safety and success. 
WEL is proudly reformist and always ambitious. Through passion, determination and strategic thinking, we have won many significant policy changes and law reforms to make life better for women everywhere. We are not for profit, non party political and independent. We are able to continue our work and campaigns for equality thanks to the generosity of people like you, our members and supporters.
Learn more about how WEL has been making women count over the past 45+ years in this short film. 
Remembering Dr Beatrice Faust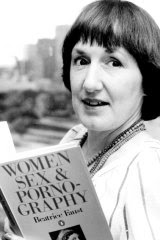 Farewell, vale Bea.

Dr Beatrice Faust was one of the first Australian women to campaign for civil liberties, abortion law reform and sex education. In 1966 she co-founded the Victorian Council for Civil Liberties, and she's best known for being one of the founders of the Women's Electoral Lobby (WEL) in 1972.
Bea was courageous and inspired a whole generation through her work for civil liberties and for women.
She will be greatly missed.
Read the obituary written by Iola Matthews here.